Why Local Content Marketing Is Important for Your Business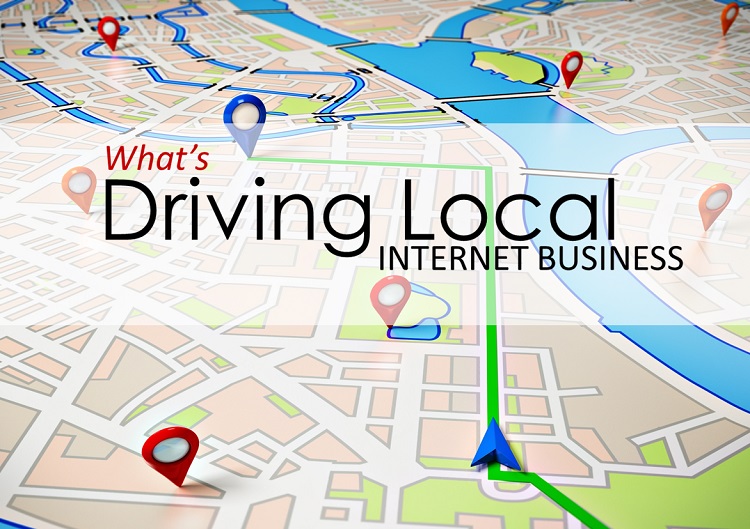 Local Content for Local Business
Did you know that you can optimize your content strategy to target local customers? As a small business, the majority of traffic to your site and your sales likely come from customers that live near your business location. You may be thinking that all you need to do is get listed in local business directories. However, this isn't exactly true. If you're not sure why local content marketing matters, read on...
Rank Higher in the SERPs for Local Search Queries
By including local keywords in your content, you can rank your website for local search queries. Let's use a local pool contractor as an example. You may review your analytics data and find that the majority of your search traffic comes from searches for your brand.
However, you may also find that some of the traffic comes from keyword queries like:

"New Orleans pool builders"
"New Orleans pool construction"

*** Even long-tail keyword queries such as:
"New Orleans above ground swimming pool sales and installation."
By including these keywords in your content, you can increase the percentage of traffic that comes directly from location-based searches.
According to ComStat, nearly all consumers search for local businesses and services. If your website is mobile-friendly, you can also expect sales from ranking for local keywords. An AT&T study found that 43 percent of local searchers on mobile devices physically showed up at the business location. These statistics emphasize why local content marketing is so important for your promoting your business online.
Create Reference Materials for Other Websites
Creating local content for your business also has the added benefit of creating useful resources for other websites. If your company is one of the few sites that creates local content about your region, then you just might end up having your content featured on national websites, including news publications and blogs.
Since your business is local, your business has the advantage of being able to provide information about your location that people simply won't be able to find elsewhere. As a result, local content marketing can have a very positive effect on your link building efforts and your rankings.
Social Proof Drives Sales
People regularly choose local businesses to shop at based on social proof. By using images and video as a part of your local content strategy, you can start to get a larger portion of the social traffic that actually converts. Take pictures and videos of your business. You can also create videos about your neighborhood or to highlight local events. In addition, you can post these images and videos to Google Places and other local search websites.
Manage Your Online Reputation
When it comes to local businesses, reputation matters. If you want to influence the opinions of potential customers, you must be proactive in managing your online reputation by targeting local search keywords. By ensuring that your customers can find positive content about your business, ahead of any negative results, you can ensure that your business is objectively represented online. Reach out to local bloggers and business owners to ask them to publish your content. You can also extend this approach to trade associations and community organizations in your area.
Demonstrate Local Expertise and Emphasize Regional Differences
Every region has its own unique characteristics. These differences are important when it comes to addressing the needs of local customers. For example, fall in New Orleans may involve preparing for severe rainstorms while other areas of the country may start to experience cold weather or even snow. By using local content marketing, you will have an opportunity to address any regional differences for pool maintenance that apply only to your location. This gives customers the ability to find content that is highly relevant to them via local keyword queries.
Furthermore, the regional differences that impact your area might offer an opportunity to publish content while businesses located elsewhere might be winding down for the season. As a result, you'll have an opportunity to improve your search engine rankings simply by publishing more content during the times when your national competitors are publishing less content.
The best way to approach local content marketing is to create content that combines your industry expertise with information that is relevant to your local community. By focusing your content strategy on the local customers that are likely to patronize your business, you can find your local audiences and stop creating content for just anyone.
Infintech Designs is a New Orleans based SEO & Web Design company. They provide data driven, measurable internet marketing campaigns with trackable results. Brian Hong and his small team of SEO ninjas are dedicated to increasing their client's search engine visibility, leads, and sales online.