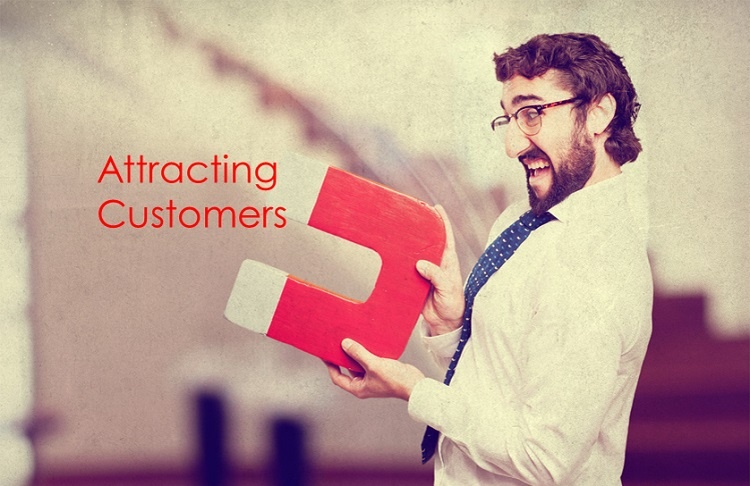 What is a Lead Magnet?
Lead magnets are irresistible "bribes" that a prospect would find so compelling, that they would exchange their precious contact information to download it. It might be an eBook, or a guide, or access to a private series of videos.
If you haven't heard the term before, it's called a "Lead Magnet" because they're designed to draw in prospects like a magnet would attract metal shavings. I'm Patrick from Yarra Web, and I'm going to explain why led magnets play such a crucial role in your digital strategy.
Make it Relevant and Concise
Great news… They don't have to be time-consuming to create, or to digest. They don't have to be long. In fact, the most effective lead magnets should be consumable in 5-minutes or less. If a consumer is still trying to navigate the lead magnet at this point, you've lost them.
Time is not your friend when it comes to lead magnets. Your market wants a solution and they want it NOW. Think about the specific problem that your brand or product will solve for the consumer, and make it concise. Show value early in the piece to keep them engaged.
Although you already have their contact information at this point, you are being judged by the quality of what they just exchanged it for. The quality and relevance of your lead magnet will dictate their impression of you when you start your follow-up campaign.
Know Your Consumer
This leads us to our next key point. In order to create a lead magnet, it's vital that you know who your consumer is. We're not just talking about their age or demographic. We're talking about their purchasing decisions, their social media preferences, their pop culture preferences, and how they feel about it.
Get Creative with the Content
We already mentioned that you should keep it short and simple. Lengthy guides don't tend to bring in prospects—cheat sheets and handouts do. Lead magnets do not need to be static images or have an abundance of text.
Explore multimedia like videos. For example, a title like "Check out this 3-minute video to learn how to become an expert in Adobe Illustrator" might be effective because your audience knows that their time-investment will be limited, and the value proposition is worth it.
Drive Conversation
Your lead magnets can also garner community feedback on your product or service, not just their personal information. Designing them as multiple-choice quizzes can elicit important opinions about the success of your strategy.
If the Investment Makes Sense, Do it Right!
Perception is everything. Just because the solution that you're marketing may be low-cost, does not mean the design of your lead magnet should be. Invest the dollars here, your lead magnet is an extension of your brand. It should look premium, it should look unique, and it should resonate with your consumers, long after they've entered their information.
Pick the Right Platform
So where to publish your lead magnets? The sky's the limit, but once again, you need to know your consumer. There are many viable platforms—LinkedIn, facebook, twitter, even instagram is jumping on board. Each comes with a price, so weigh the pros and cons about where the investment will have the biggest return on investment. Here are some questions that Digital Marketer recommends keeping in mind:
What offers will I make to new leads?
How well do these offers convert?
How much is a visit to my Lead Magnet landing page worth?
How much is a new lead worth?
How much is a new sale worth?
Lead Magnets are becoming an increasingly important component of digital marketing strategies. Are you thinking about designing them for your company or brand? Reach out with any questions and don't forget to check out Yarra Web's site for additional articles on similar topics.
Author
Patrick and Yarra Web have been building outstanding websites and providing online marketing solutions for Melbourne businesses since 2008.