Why Retargeting is such a Bargain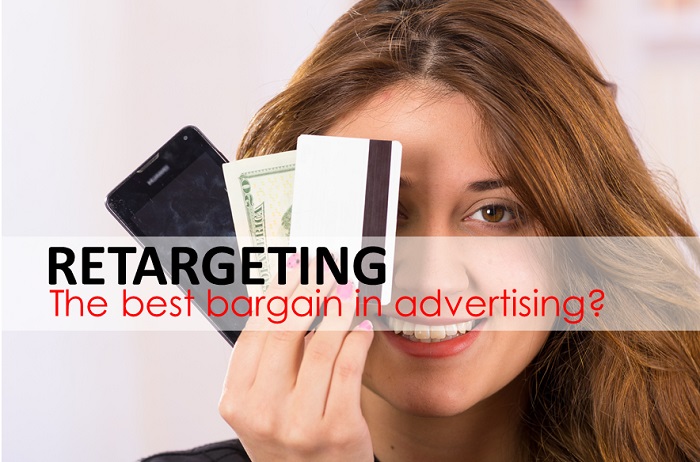 Your Next Best Customer already Knows You
So I was thinking about getting some new dress shoes for an event I'm going to. I wasn't in any hurry, just looking around. Went to the Alan Edmonds website and saw some pretty interesting styles. I just wasn't ready to buy yet.
Well I've been there before and I know from experience that I didn't need to set any reminders to make a choice as my event drew near…they would do it for me.
You've been there too. You do a search on Google or Facebook, or go to a website and over the next few days and weeks you start noticing these banner ads on websites and social media that seem to be targeted at something that you just showed interest in. Wow…what a coincidence!
No, it's not a coincidence, it's a technology called "Retargeting Marketing". In fact it comes in 2 flavors:
Site Retargeting: This is where you start seeing very targeted display ads (Banner ads) after visiting a site.
Search Retargeting: This is where you start seeing these display ads because you were searching on specific search terms.
The concept is that if someone has shown interest in a specific product, service or brand because they searched for it or visited your website, they are pre-qualified by virtue of the fact that they were looking for you (or someone like you). You weren't looking for them.
They've already demonstrated Buyer Intent, so who better to shift some of your marketing budget to?
Is this stalking? Is it annoying? Is it intrusive?
Well that's a matter of opinion. Personally I know that I'm going to be shown ads, so I'd rather be shown something I'm actually interested in. In fact, according to a BizRate Survey 85% of consumers have a positive or neutral outlook on retargeted display ads. It turns out that if they liked the product the ad served as a convenient way to visit the website.
Here are a few other Interesting Tidbits
1 in 5 users who are exposed to display advertising conduct related searches for the advertised brands.
1 in 3 users who are exposed to display advertising visit the advertised brand's site.
Audiences exposed to display advertising are more engaged with advertiser's sites, staying longer and consuming more pages.
Audiences exposed to display advertising spent more.
Source: comScore.com & OPA
Why is all of this important to your brand?
According to the Google Adwords Blog, 98% of first time website visitors will not take action. According to the National Retail Federation:
Overall, when users are shopping online, 72% are likely to abandon their shopping carts prior to making the actual purchase.
Without any retargeting methods or attempts, only 8% of those customers return to complete their transactions.
However, with active retargeting campaigns, the percentage of users who return and complete the check-out process increases to 26%.
A report by MarketingLand indicates that 90% of business owners said that retargeting performs the same or better than search, email or other display campaigns and that 71% of marketers spend between ten and fifty percent of their digital budgets on retargeting.
Do the Math…
It cost less than a penny per impression to show your display ad to someone who has already shown interest in your product or service. You pay good money to companies like ours to get them to your website in the first place. Wouldn't you pay an extra nickel to show your brand a half dozen more times to a consumer who has already shown demonstrated interest in you?
Your Next Best Customer already Knows You