What Impact did a Website Redesign have on this Glass & Mirror Company?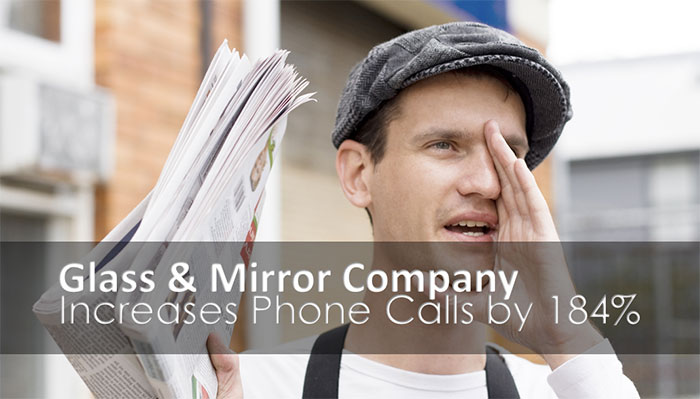 Websites go in and out of style just like fashion, and this 2011 vintage website now had all the appeal of a 1970's leisure suite. Whenever you give a website a fresh modern look you expect a bit of a bump, but these numbers were a little north of what we expected.
"We already had pretty impressive numbers, which is why we were surprised to see a 184% increase in phone calls alone."
We have a pretty good track record marketing glass and mirror companies…shower door enclosures, replacement mirrors, glass table tops, etc. and Alamo Glass & Mirror was no exception. We already had pretty impressive numbers, which is why we were surprised to see a 184% increase in phone calls alone.
Everything was going very well, but it was just time to update the site to be more in-line with customer expectations (which are now being driven by mobile devices).
The numbers below were based on the Pay-Per-Click campaign we are running. PPC by nature is highly controllable in terms of geo-targeting and keyword selection, so it is as close to a controlled situation as we're likely to get.
NOTE: results of the organic search results were as good or better, but we are only tracking phone calls with the paid search.
In all fairness, there are a few more days in March than February, so the visitor count is a little higher, but certainly not in proportion to the bump in phone calls and Web Events. Incidentally, "Web Events" are activities we are tracking on the website such as various pages that are visited and submitted contact forms.
By the way, in the Glass & Mirror industry, product galleries (photos) are amongst the most visited pages on the website, so make sure you include high quality photos of your work.
What Made the Difference?
We only made one change, and that was that we rebuilt the website to give it a fresh modern look. The only 2 variables were the new look of the website, and a few more days in the month of March than in February.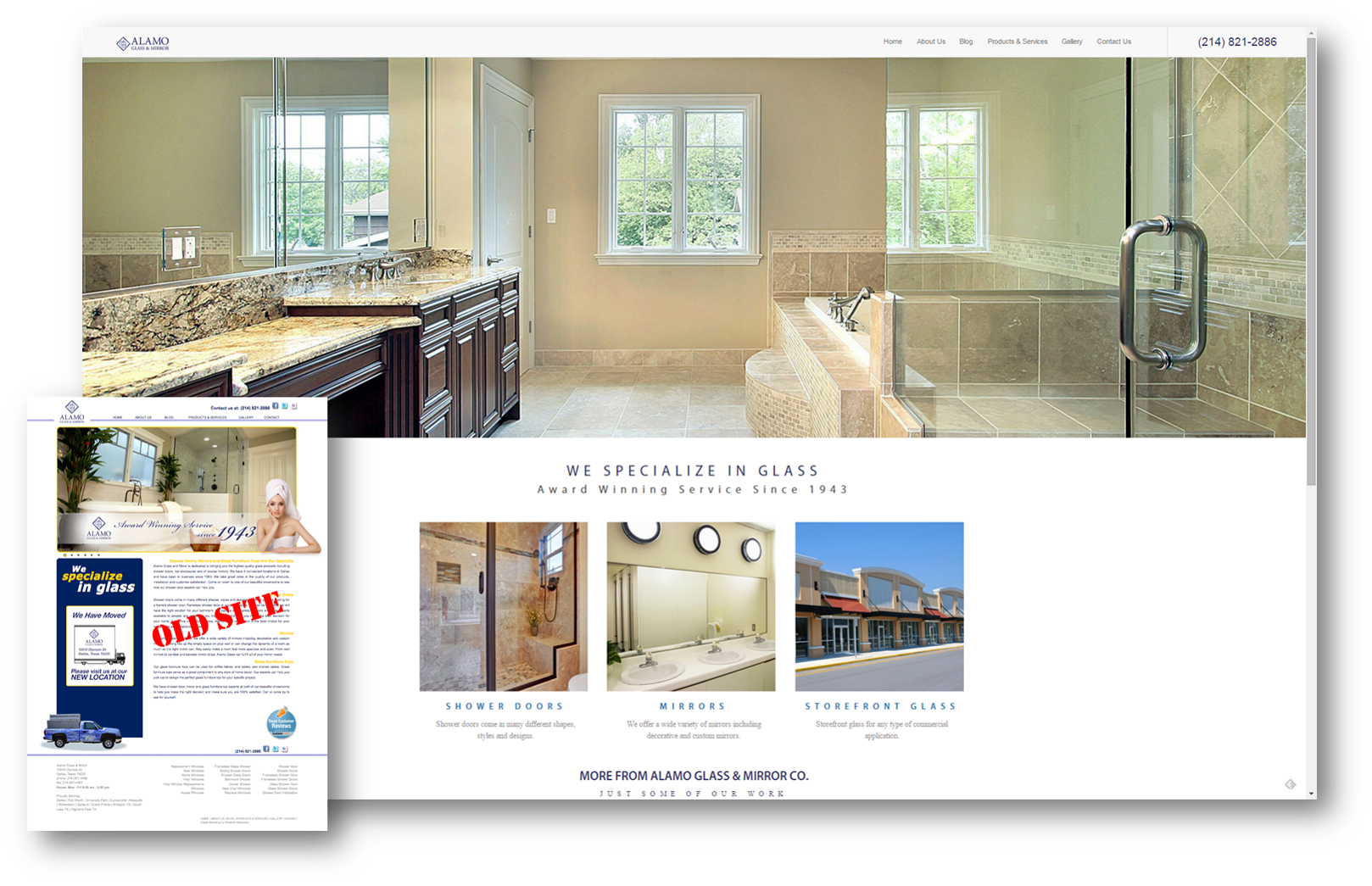 The old site had a fixed width which made it seem smaller on different monitors. It also had a rotating slide show, the value of which is now questionable. It also relied solely on traditional navigation on the top of the page.
The new site uses static images on the top of each page, but they remain full screen at every screen monitor size. The navigation is more visual and broken into 3 easy to discern "buckets" (Shower Doors, Mirrors and Storefront Glass). It is also a responsive website design, which means it resizes itself to accommodate all different devices (smartphone, tablet, desktop). Otherwise it is a very simple site that focuses on the emotional impact of the imagery.
More conversions trump more traffic:
Driving traffic to your website is essential, but it becomes incrementally more difficult and costly to drive more traffic than it is to convert existing traffic into phone calls, emails and submitted forms. Taking a fresh look at this glass company's website resulted in 153 more phone calls and a 29.81% decrease in their average cost per call from one month to the next. This one-time investment will likely pay for itself in just a few short months.
You might consider having your digital marketing or website development company take a fresh look at your company website.