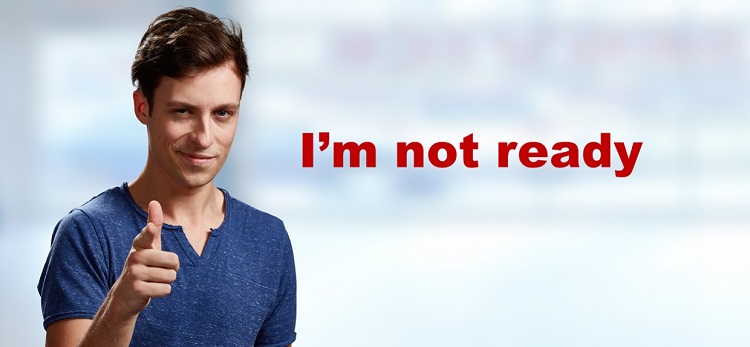 "Lead Nurturing" and the Science of Patience
The Power of Marketing Automation for Schools and Businesses
Did you know that 79% of marketing leads never convert into sales? Then again, 100% of marriage proposals are declined on the first date. Maybe we should have gotten to know each other a little better first?
The bigger the ticket item, or the more important the decision is, the less likely a consumer will make a decision during the first few touches. They need some prodding, they need some "nurturing".
On average, 50% of the leads in any system are not yet ready to buy (Marketo).
Almost 80% of new leads never become sales (MarketingSherpa).
Companies that excel at lead nurturing generate 50% more sales ready leads at a 33% lower cost (Marketo).
Businesses that use marketing automation to nurture prospects experience a 451% increase in qualified leads (The Annuitas Group).
Lack of lead nurturing is the common cause of this poor performance. (Source: MarketingSherpa)
That's not to say that your marketing efforts aren't properly targeted. It's just that what YOU might call a "Lead", might only be the first step in THEIR buyer's journey.
Risk avoidance is human nature, and not taking action is often our default reaction. Reassuring your prospect over time in a non-threatening way can fill your pipeline with legitimate parents and students who ultimately make the decision to commit to your school.
I suppose that you could personally write emails to each and every lead that wandered into your field of vision, and it might even work on a very small scale. However most schools and businesses need to touch a lot of people to get the numbers they need to sustain their business.
Scaling with Marketing Automation
If only there was a way to systematize the process. A way to automatically send the right email with the right offer, to the right person, at the right time. What? This has been going on for a while now?
Yep, it goes by different names; Inbound Marketing, Lead Nurturing, Marketing Automation and a few others. It's best used for what we would call a "Considered Purchase", something that your customer has to really think about before committing. Here's a story about Inbound Marketing that I think puts it into perspective.
My go-to example is education. Charter schools are free, but choosing the right school can change the direction of a child's life. Private schools can be a big investment, and also shape a child's future. Choosing a school for a child is a life altering decision, one that parents don't take lightly. They often don't make decisions of this magnitude spontaneously, and require encouragement over time.
The strategy in this scenario is to focus on communication with parents by providing valuable information to build confidence and rapport with the school. Here's an example of a typical enrollment marketing strategy that we use with the schools that we provide marketing services for:
Target parents of school aged children (various strategies)


Offer something of value (not salesy). For example, a downloadable eBook such as "A Parent's Guide to School Bullying" or "10 Things You Need to Know about Your Gifted Child".


The guide is free, but you need their name and email address to send it to them.


Once they submit the form, they are spontaneously sent a link to download your guide.


At the same time, their contact information is added to your database, and the lead nurturing process starts.


At pre-determined intervals (weekly for example), the parent will automatically receive a series of pre-strategized emails. These emails are informative (not salesy). Their first name will automatically be inserted into the email to keep it personal.


After several informative emails, you've "earned" the right to escalate your message to a "Call-to-Action" such as inviting them to an Open House (or even a "Virtual" open house for Cyber Schools).


This entire sequence of events is automated.
Sound simple? Well, conceptually it is. Pulling all the pieces together takes a fair degree of strategic planning, and some technical know-how. Here are some of the raw elements that go into a strategy like this:
Marketing Automaton Platform: such as HubSpot, SharpSpring, Marketo or Drip. There are many others at different price points and levels of complexity. We use HubSpot and SharpSpring.
Strategy: Sorry, you actually have to think this part through from beginning to end. From the initial "offer" (the piece of premium content that is irresistible to your target audience), to how you can get in front of your target audience, to the "theme" and progression of the email sequence, to the ultimate goal, or Call-to-Acton. Warning, this requires a lot of thinking and may cause brain damage.
Creativity: This comes in a lot of different flavors. The visual appeal of the offer, the writing of the emails, and above all, the concepts behind the overall strategy.
Some Technical Aptitude: The marketing automation platforms are designed to simplify the process, but the platforms themselves are not necessarily simple to master. They are however learnable, and most of the top platforms have some great tutorials.
If you sell Widgets for 99¢, Marketing Automation may not be for you
But if you have good margins, and perhaps a lifetime value to new customers, it may be worth considering. If I can quickly come up with an idea for an initial offer, along with a good Call-To-Action, there may be opportunity. If I'm really struggling to come up with ideas, it may not be the right option.
If you'd like to have a casual chat with me about lead nurturing and marketing automation, I'll help you brainstorm a few ideas. Just contact me, and we can spend a few minutes together. I answer all contacts personally.