Is Free Consulting a Good Idea?ook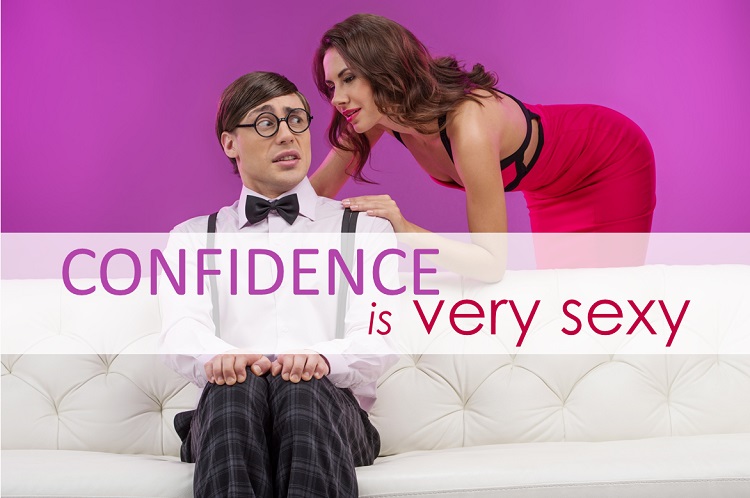 Confidence is VERY Sexy... Don't you think?
In 1982, actor Jack Palance, who played many a manly man, did a Skin Bracer aftershave commercial where he boldly proclaimed "Confidence is very sexy…don't you think?" Well yes I did, and I still do. In fact, I think confidence is an underrated marketing philosophy.
Spoiler alert; If you think giving away a little free information could put you out of business… you're probably in the wrong business. I'll prove my point at the end of the article.
Cecil B. DeMille, one of the most successful filmmakers in history…and the father of the modern day movie trailer was once asked "Mr. DeMille, why do you show the audience the best parts of the movie in the trailer?" CB simply said "They don't know that".
Let me translate that for you; If you give them a taste, they'll assume the actual meal is even better.
OK, now let me translate what I just translated…
Some industries, particularly ones that are technical or in some way confusing attract a lot of pretenders, incompetents and charlatans. This makes it difficult for a consumer to decide who's legit, and if the product or service is even worth the investment or risk. Unless you give them a reason to do business with you, they won't.
So how do you combat fear and skepticism?
First you need to ensure that your reputation is pristine. Then you have to remove the risk for the consumer in exchange for a chance to build the relationship. The easiest way to do that is to offer something that is actually useful, establishes credibility, and is of no risk (cost them nothing). Giving away something that would help the perspective do-it-yourselfer some of your trade secrets projects confidence…and confidence is very engaging. Just ask Jack;
Ever wonder why there is so much free everything on the Internet? Free consultations, free trial offers "freemium" software. Face it, we're spoiled. We expect a whole lot of try-before-you-buy before we're convinced. If you want to compete, you gotta play the game.
When I started this agency I got a lot of resistance from my industry "associates" for offering a limited amount of valuable information and services in order to give my prospects that "try before you buy" experience.
"Don't give away free consulting" they said.
"Don't leave anything useful on the table if they don't sign" they said.
"Talk big picture…but don't give them anything they can use without you" they said.
I never thought any of that was useful advice. Why would someone do business with my business unless I gave them a taste of what I have to offer?
That brings me to why I wrote this article in the first place.
A client of mine whose firm helps cut through the bureaucracy and red tape of claiming unclaimed money and property asked for a strategic plan. He was confused and unsure of himself, but he was certain that his industry has been tarnished by pretenders, frauds and charlatans. He needed to do something to separate himself from the mire that had become his industry.
To me the plan was obvious. Give his perspective clients something truly useful in exchange for their contact information, and nurture them with a drip marketing email campaign that contains even more useful information and relevant, amusing stories to keep them engaged.
I suggested an initial offer consisting of a checklist of the things a consumer should do to claim their property. Knowing full well that the learning curve, the time commitment, and the red tape would have them returning to my client for help. His concern was the consumer might be able to do it without the help of his firm.
My first thought was if you could publish a simple checklist and put yourself out of business, perhaps you're in the wrong business.
Competence speaks for itself. If you don't have the expertise in your industry, you shouldn't be in business. Confidence however is a little more subtle. Having the confidence to unconditionally give away a few trade secrets intrigues the consumer and gives them confidence that there's more where that came from (think movie trailer).
My client? I'm confident that his firm has the competence to do a fine job, but he doesn't have the confidence to let everyone know. Jack would be so disappointed.
You? Well if you sell products, free samples or guarantees might be the answer. Services, that's trickier. Typically something that demonstrates expertise and transparency (competence and confidence) is the ticket.
Proving My Point
We routinely give away valuable information. We offer different promotions at different times. Sometimes it's a "how-to" type of eBook or checklist. Today I opted for something much more valuable.
I'll personally run a full WebScan™ analysis of your existing website. This is valuable intelligence that you can use with or without our help. Just making my point.
If you're interested, fill out the request and expect me to email you with the subject line "You requested a WebScan?" Running this report takes a little effort on our part, so I just need to make sure we have the right email.