Hiring a Digital Marketing Agency: Reputation Counts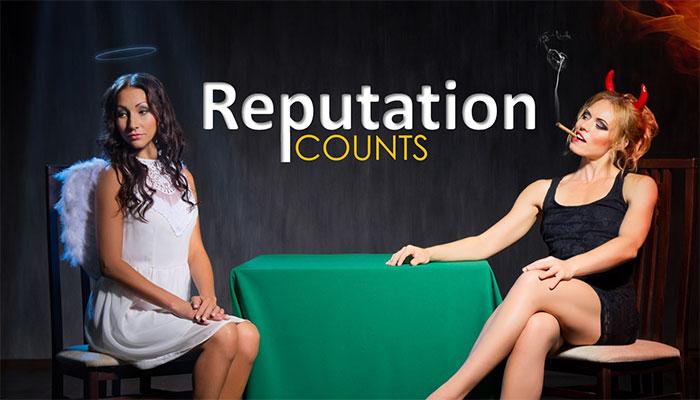 This is an expanded look at one segment of the eBook "The Digital Marketing Smell Test…How to Hire an Agency that Doesn't Stink". You can download the free eBook at the end of this article.
A good Digital Marketing agency should be knowledgeable, organized and honest. Two out of three just won't cut it. A good agency should also leave a trail of satisfied clients in their wake. Ideally they should offer you direct contact information of some previous clients so you can get the unfiltered scoop on their performance.
Of course not all of their previous clients might want to be bothered, but they should have at least built the type of rapport that some of them would be happy to field referral calls.
Make sure you respect the time of your referrals. Be prepared with a few get-to-the-point questions. A few examples might be:
Do they communicate with you on a regular basis?
Do they stick to the letter of the contract, or do they seem to give a little more?
Are you getting the results you expected?
And the big one…. Would you hire them again?
Of course, rather than relying on a small group of hand-picked referrals, you can…and should treat yourself to a free background check by Googling their company name, and the name of any of the principles in the company.
There are three possible results:
You find good reviews on their reputation.
You find bad reviews on their reputation
You find no results about their reputation.
There is only one acceptable outcome, and that is to find that other businesses have predominantly nice things to say about them. Negative reviews such as poor results or deceptive practices speak for themselves, but I would be suspicious of any digital marketing agency who hasn't drummed up enough positive buzz to even register on Google.

It's normal to see a couple of semi-negative reviews, but extreme negative reviews or a lack of consistent positive reviews is a warning. No one produces that much bad will without cause. If you don't see any reviews at all, or if they don't even show up in the search results I wouldn't be impressed. Google them by Name!
More Tips?
For the full eBook of questions to ask BEFORE hiring a Digital Marketing or Web Development firm, you can download that here for free ↓
If you really want to get a leg up, look for the complimentary WebScan™ analysis after you download the book.
Happy hiring!