Can One-Time Search Engine Optimization really Work?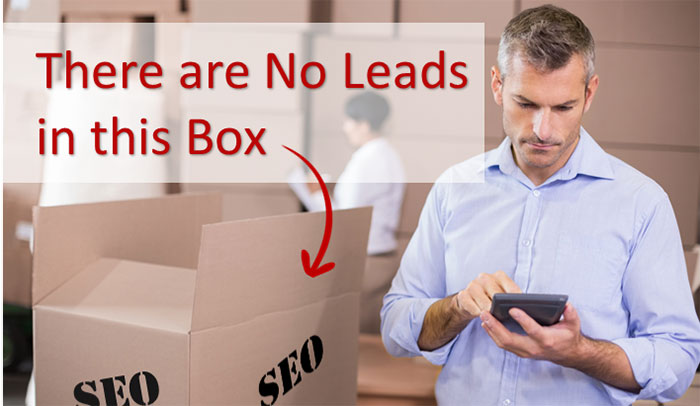 Can One-Time Search Engine Optimization really Work? That's a trick question. It's no longer about Search Engine Optimization, It's about Web Presence Optimization…and the answer is NO, it doesn't work.
There is no "SEO in a Box".
Unless you are a local business in a non-competitive industry looking to show up in the local search results, one-time optimizations are essentially useless in the long term.
This is an expanded excerpt from the eBook "The Digital Marketing Smell Test". You're welcome to download your own copy here.
Can One-Time Website Optimizations Help?
Yes, but the benefits are very finite. Think of it in terms of race cars. You better have your car tuned up if you have any chance of competing in the race. But just because your car is tuned up, doesn't ensure that you're going to be competitive.
One-time SEO may help by getting all your technical factors squared away. Things like file structure, site load times, mobile friendly websites and meta data for existing pages. You need to punch these tickets just to play. But just like a race car, it's how you drive it that counts.
Now more than ever there is a very tight integration of search, social and site (your website). There are over 200 different criteria that Google uses to determine who should rank where for what. A quick scan of this Infographic should be enough to dispel any illusion of doing what needs to be done with a onetime tune-up. There is no "Set it and Forget it" strategy.
Maybe You Have more Time than Money?
So maybe you don't have the budget to hire a professional marketing agency to take care of the ongoing process of creating content, syndicating it across social channels, managing the technical details and the other 197 things that Google is looking for.
You might enquire about a highbred program where the agency takes care of all the set-up, technical issues and strategy and trains your staff. When combined with an on-going consultation program, that can be effective for smaller businesses. Inbound marketing is a forever process, so if you don't have the budget, then you better have the time.
Maybe You Have more Money than Time?
With the right guidance and a lot of commitment, there is a lot you can do to help yourself. But then you are committing to someone on your staff essentially learning a whole new industry when their time might be better spent on your core business.
If it's in your marketing budget, you might want to leave it to the professionals who have the resources, and can stay on top of the ever-changing digital landscape. If you go the professional route you might want to download our free resources guide on How to Hire a Digital Marketing Agency that doesn't Stink. If there's anything worse than doing nothing, it's doing something with the wrong people.