A Business Model that Doesn't Make ¢ents?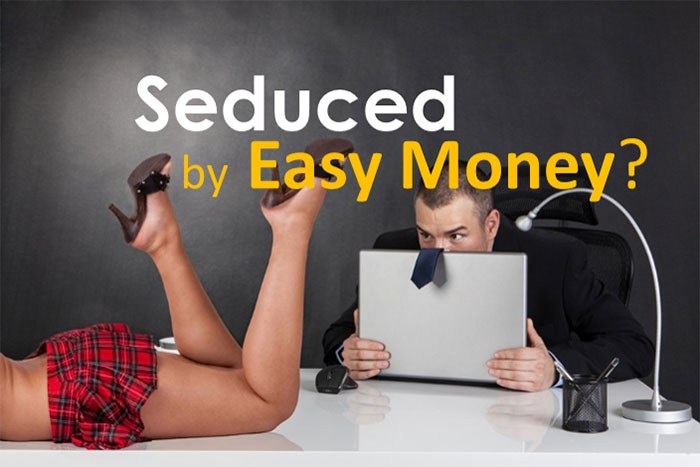 Feasibility Check on Your Business Model…Do the Math
Got a referral from Brenda the other day. Absolutely no information on who was going to call me other than his name "Alberto".
When Alberto called I had to confess to him that I had no previous knowledge about what he did or what he was trying to do. Alberto had a moderate Hispanic accent, but quite articulate.
Turns out he was a technical guy. He pointed me to his blog which showed a high degree of knowledge. More notably, the quality of his writing skills rivaled that of my high school English teacher Ms. Bishop. Apparently not everyone's accent translates directly into their writing. Who knew?
It took me a while to nail down his business model; He was going to write technical blogs, draw big crowds to his website and make his entire living off of the residuals from Google AdSense. He just needed to know how we could draw traffic to his site.
What is Google AdSense You ask?
Glad you asked. Google will tell you "Google AdSense is a free, simple way for website publishers of all sizes to earn money by displaying targeted Google ads on their websites."
I on the other hand would tell you that it's also a pretty good way to junk up your website with advertising in exchange for nickels and dimes. Most of our clients make money off their products and services. Enough so that it would dwarf any potential AdSense revenue. In Alberto's case, his product is the advertising.
AdSense is a program where website owners and bloggers can make money by displaying other people's Google ads on their web properties. Google of course gets the lions share and you get a small percentage.
There are two ways to make money from AdSense:
Impressions: The number of times a page with an ad is viewed.
Clicks: Every time someone actually clicks on an ad.
You get more for a click than an impression.
Essentially you create a free account and add some code to your blog or website. You can choose the types of ads, and where they appear. Once you get to a minimum of $100 you have yourself a payday.
So How Much can Alberto Make?
Let's suppose Alberto wants to make a cool $100k per year. Which is pretty handy for me since I found this snippet from someone else's website who has better math skills than me:
"$100,000 a year means you have to earn $274 a day. If your average CPC (cost-per-click) is $0.25 then you need 100,000/0.25 = 400,000 clicks a year (or approximately 1,000 clicks a day) to earn $100,000 a year from Google AdSense. Assuming that your Page CTR (click-through-rate) is 1% you need approximately 100,000 page views a day. Now, let's say your "Bounce Rate" (it is the estimated percentage of visits to your website that consist of a single page view) is 100%. It means that you need 100,000 unique visitors a day itself to generate 100,000 page views a day.
In a nutshell, you need 100,000 visitors a day to make $100,000 a year from Google AdSense alone (with a CTR of 1% and CPC of $0.25)."
Source: Minterest
Back to Alberto...
100,000 visitors a day doesn't happen overnight. It can certainly be done, but for Alberto I speculate that he might be on a pace to outlive his money. He was planning on making this his full-time job (dedication works) but I don't think he has the resources to outlive the process…or a plan. Both of which he would need.
I made the following suggestions to drive the traffic that drives the revenue:
Guest Bloggers: If he invited other competent writers to submit articles on his site in exchange for a link back to their site, it would ease his work load and each of the writers would be inclined to promote their own article, thus driving more traffic from which Alberto can get paid by Google.


Guest Blogging on other people's sites: Perhaps he could submit articles to be posted on other people's blogs to drive similar traffic back to his own site.


Social Media: Birds of a feather flock together. Technical people (his audience) have a tendency to frequent the same social media locations in groups on LinkedIn, Facebook and Google Plus. If he posts portions or descriptions (teasers) of each of his articles on the right social channels he might draw regular traffic back to his blog and cultivate a regular following.


Search Engine Optimization - SEO: I don't think Alberto can afford to hire an agency like ours, but if he is cranking out quality content on a regular basis, that's half the battle.


Affiliate marketing: Alberto's goal is to make money off his blogging, not necessarily through AdSense. An affiliate company pays you when a visitor from your website clicks on a link and is sent to the affiliate's company website and makes a purchase. More info on Affiliate Marketing here.


Get a job: I don't mean working at a car wash, I mean writing for a technical company that has their own reason to publish quality content on a regular basis. Essentially becoming a columnist.
So what should Alberto Do?
What ideas do you have for Alberto? Leave your suggestions in the comments and I'll make sure that Alberto gets them right away!
Say kids! I'm feeling generous today. Howzabout I give you a direct link to our WebScan page and we'll do a comprehensive website analysis for you for free? No strings…