5 Reasons Your Marketing Agency Lost that New Car Smell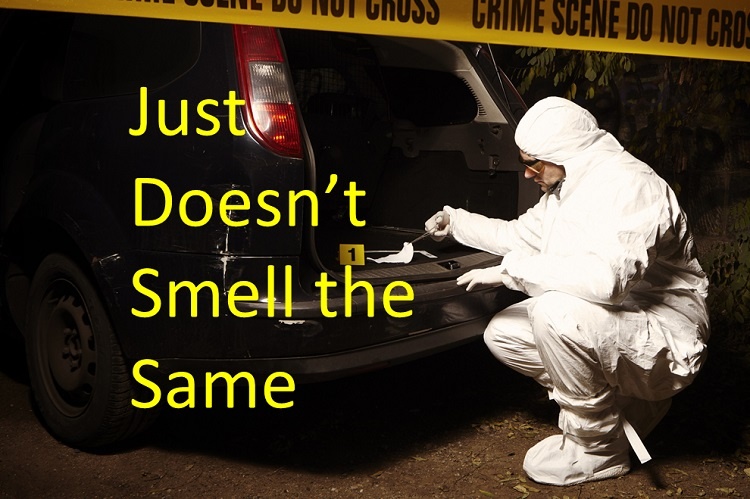 Is your Digital Agency doing all it can, or just what's in the contract?
The answer is…you have no idea. Unless you undergo a marketing audit, or talk with someone else in the industry, you don't have anything to compare to. What you might have however, is a gut feeling.
After talking with several clients who got curious, I found a few commonalities. Maybe you'll recognize yourself here.
#1: Too many millennials in the kitchen (or not enough)
We recently earned a new engagement from a sizable Virtual Charter School on the east coast. The CEO of this school was quite clear about the identity of the agency they were working with, and why they were considering leaving them. He had several reasons, but the one that stood out was that he used to work with seasoned marketing people, but over time it shifted to working exclusively with junior team members.
This school leader is pretty savvy, and understood that millennials were an important bridge between students, and parents of students. He also understood that they brought a lot of tech skills and social savvy to the table. His problem was that they didn't understand HIM, and didn't seem to have a good grasp of school marketing strategy. Over time, he felt that he had been relegated to the "B" team.
MY TAKE: Millennial marketers are an essential ingredient to a well-rounded marketing team. Particularly when the target market is closer to their generation; as is the case with parents of school aged children. Millennials are often more aware of emerging technologies, and the hot social platforms, than their more experienced counterparts. Millennials are certainly a part of our school marketing team, but they don't run it. At least for now…
---
AUTHOR'S NOTE: If you are curious about your current marketing situation, you might want to consider a WebScan website audit. Each month I conduct a limited number of these complimentary reviews. Learn more at the bottom of this article.
---
#2: Everything looks like a nail
When an agency has a finite set of skills, they have a tendency to make their strategy fit their capabilities. If all they know is how to drive traffic to a website (very valuable), but don't have the skill, experience and resources to convert that traffic to enrollments, their value ends there. If the only tool in their toolkit is a hammer, everything looks like a nail.
MY TAKE: No Digital Marketing Agency can afford to sit on their skill set for very long. New technologies force behavioral change, which in turn, require evolving strategies. Agencies that don't embrace change and update their skills, loose that new car smell.
#3: Growing Pains making you lonely?
That Charter School CEO had other issues with his previous agency. Ironically, that agency was successful. Not successful in increasing the school's enrollments, but successful enough to be opening additional marketing offices around the country. This rapid expansion diluted their ability to properly serve his schools' needs. Response time slowed, and the marketing strategy got stale.
MY TAKE: My policy is to rely on the 85% rule. We never work above 85% of our capabilities. Reserving 15% of our hours gives us a cushion for our people to keep their skills up, and when necessary, have a little extra for our clients when they need it. It also gives us the time to properly train new team members so we can control our growth.
#4: A partial strategy is worse than no strategy
Missed Opportunity #1: Virtual schools typically have larger budgets because they can take on "virtually" unlimited students. That Charter School CEO was spending $75,000 a year on TV advertising alone. I asked how many phone calls he got from TV, and he said he had no idea. I asked if he has a special tracking phone number for his TV ads that is different from his other phone numbers so he can monitor the leads and see if he is getting his monies worth. He said; "I guess that's why I'm talking with you and not them".
Missed Opportunity #2: As soon as we took over the account, we took inventory of all their marketing assets. Turns out they had a pretty nice eBook that would interest parents of school aged children. Something that should have been used as a "lead magnet". They had been making this eBook available for free though social media and on their website (great idea), but their agency never put anything in place to capture the leads and put a drip marketing lead nurturing email campaign in place. If someone contacted them, great! But their agency never put anything in place to leverage those "top of the Funnel" leads.
MY TAKE: John Wanamaker (July 11, 1838 – December 12, 1922) once said "Half the money I spend on advertising is wasted; the trouble is I don't know which half.
Sometimes entire strategies become stale. Sometimes the strategies are perfectly sound, but the execution becomes stale. Consumers (in this case parents) don't make life changing decisions impulsively. They need some prodding, they need some "nurturing". How many parents downloaded that eBook, but never followed-up because there was no automated effort by the school to follow-up with them? How much money was spent on TV ads that may, or may not have produced results and should have been allocated to other more effective strategies?
#5: If you keep on doin' what you've been doin'…
Some marketing agencies (not us… I swear) become complacent. They figure out a system that works, and they stick with that strategy long after it stops working. In many cases, it still works, but perhaps something else could work better? Perhaps you'll never know? If you keep on doin' what you've been doin', you'll keep getting what you've been getting. If what you've been getting is good enough, stick with the plan. But then again, how would you know?
Not every school has $75k to drop on TV advertising…
But every school needs to measure the effectiveness of each of their marketing strategies. No school or business has an unlimited budget and everyone has to make every penny count.
Each month I conduct a limited number of complimentary reviews. These consists of a software analysis and a strategy consultation. This is a great opportunity to get a second opinion. Learn more here.