5 Best Practice SEO Tips You Can Do Yourself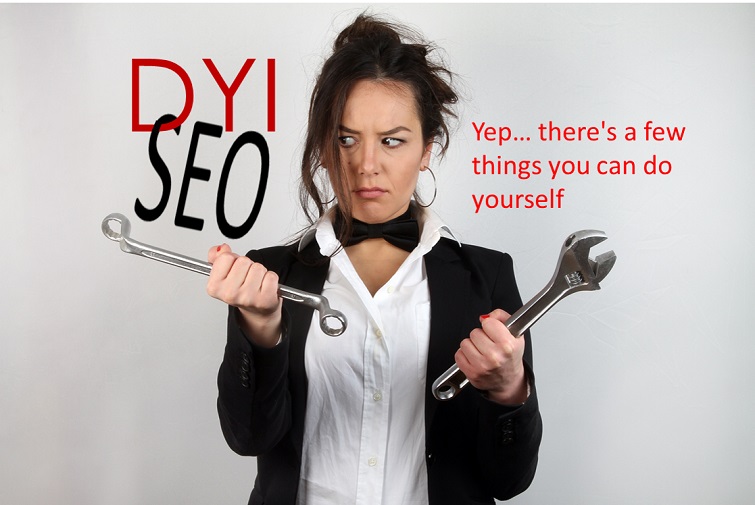 5 Best Practice SEO Tips You Can Do Yourself
SEO can be pretty complex when you get down to the technical nuts and bolts, but there are a bunch of things you can do on a routine basis to stack the deck in your favor. By themselves these tips may not rocket you to number one, but as best practices they can sure help. My colleague Steve Myring covers 5 Do-it-Yourself tips:
It's difficult to imagine online marketing without SEO or search engine optimisation. At its core, SEO is the process to get your website to appear among the top search results whenever someone types in a specific keyword or phrase in the search engine. While it sounds simple, it's not as easy to achieve because there are thousands of businesses vying for the top spots on Google and other search engines. This essentially means that your small business is pitted against big brands and large corporations.
While building a sound SEO strategy requires certain level of expertise that only experienced professionals can provide, we'll discuss a few DIY ways to increase your chances of success. But before we do that, let's take a quick look at the relevance of keywords for SEO.
Keywords are Absolutely Essential for SEO
In fact, it wouldn't be wrong to say that keywords form the main base for SEO techniques. What are keywords? They are common words or phrases that people use while searching for something on the Internet. Through a process called 'Indexing', Google uses website crawlers to scan and catalogue all the content present on every website. Every time an online user searches for a keyword or phrase, Google refers to its index and provides the results by evaluating the sites according to their relevance to that particular keyword.
5 Useful DIY SEO Tips
You can perform some basic SEO management of the content on your site even without having advanced SEO skills. All you need is, some basic ideas and knowledge you can easily gain from online resources. The following tips will help you maintain the SEO-friendliness of your website.
Tip #1: Use keywords multiple times but avoid overstuffing – It's advisable to use the target keywords in all your web page titles, they should appear at least 3 times on your short webpages and 6 times on lengthier ones. Make sure the content on your website doesn't lose its readability or natural flow while incorporating the keywords. Also, it's important not to overdo the keyword usage. To maintain the right balance between the keyword density and valuable content, consider hiring copywriting services if you don't have an in-house copywriter.
Tip #2: Create genuinely good content – There's a huge difference between creating content just for the sake of SEO and doing it with a genuine intent to add value to your audience and visitors. Believe it or not, your readers are smart enough to tell one from the other!
Tip #3: Take care about keyword placement – It's best to use the main keywords in the first sentence or as early as possible in the first paragraph. Also use them in titles, headings, and sub-heads.
Tip #4: Steer clear of content duplicity – It's absolutely important to have 100% original and unique content on each page otherwise Google may penalise your site for content duplicity issues. Do not plagiarize content from a high ranking website at any cost.
Tip #5: Your location is important – If you're trying to capture local clients, make sure to mention the areas and the locations where your business provides services. This will allow Google to rank you better within that location to boost your visibility among local customers.
It's true that SEO demands an ongoing effort towards a certain set of techniques including content creation, business blogging, link building, and social media syndicating but it's possible to maintain a decent Google ranking by following these DIY tips.
Editor's Note:
For more tips about what you can do to create a robust web presence, see the free guide "25 Website 'Must Have's' for Driving Traffic, Leads & Sales",