4 Simple Things You NEED to Do with Your Domain Name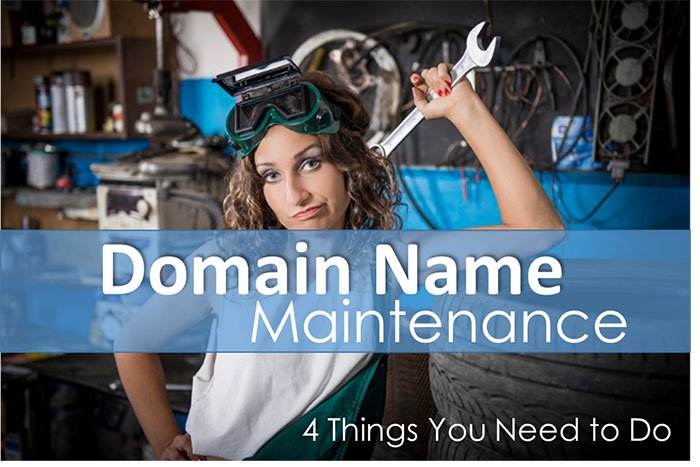 Domain Ownership Strategy
How much is your website domain name worth? I don't mean in how much would someone pay you for it, I mean what is it worth to your company? Think of all the investment your company has made over the years;
Email: Your email is associated with your domain name, if you lose your domain name, you may not be able to recover your emails (depending on how you have it set up). At a minimum you have to contact all your existing clients and associates with your new email address. You will lose business.
Brand Recognition: Facebook, Twitter, LinkedIn are great, but at the end of the day your website is your Home Base. Consumers associate brands with websites. If you have to change your domain name because you didn't maintain it, you just lost that association.
SEO: Search Engine Optimization is a huge investment that can pay HUGE dividends. It takes time and resources to crawl up the search results. If you lose your domain name you lose all the authority you paid for and built up over time.
Content: This is tricky, you might be able to go back and retrieve all your content, but unless you are in a position to do 301 redirects (technical term) that content will forever be associated with the original domain name. If you lost it, you effectively lost your content.
Collateral Material: Do you have any printed material floating around that might have to be scraped and reprinted? Everyone's business cards, Brochures, expensive portfolio covers?
Considering how important your domain name is to your companies' health, shouldn't you put a little bit of effort into getting everything squared away upfront? It's not just about protecting your domain name, there are a couple of simple ways to leverage it as well.
Below is an excerpt from the book "25 Website 'Must Haves" for Driving Traffic, Leads & Sales". You can download your own copy here.
Keep track of ownership:
Often a business assigns the domain registration to an employee who eventually leaves the company and no one has the registration information to make changes, or even to renew it. This is surprisingly common. The domain should be assigned to standard alias like (info@...) and the records should be kept along with all the other important company info. If you have an IT department, it should be their responsibility.
Buying for Defense:
There is always a lot of debate about buying all the variations and combinations of your domain name. The rule of thumb is; if you can afford it…buy it! Why? Because anyone who is likely to buy a similar domain name as yours is likely to be a competitor of sorts. If you buy it first, you just took it off the market and gained a competitive advantage.
Register for multiple years:
When a domain name is purchased, it goes into a database that is easily accessible to Google and the other search engines. Buying a domain name for one-year is a signal that you only have a temporary use for the domain, or that it may be for some spam like activity. Conversely buying a domain for 5 or 10 years shows long term commitment and weighs in your favor when search engines evaluate your website for placement in the search results.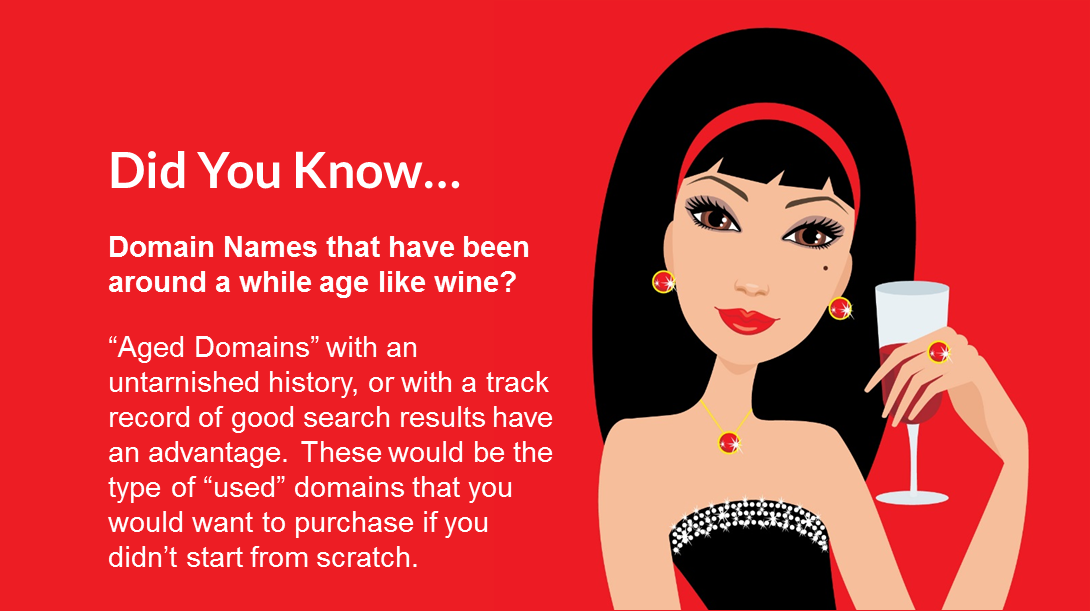 Toxic domains:
Some domain names are forever tarnished. They may have been associated with bad content (Porn or hate sites). More recently these include websites that have a history of "Black Hat" SEO practices that are counter to Google's Webmaster Guidelines.
At the end of the day, your domain name is the center of your company's digital identity. Your Social presence, your corporate branding and your company email all come back to your domain selection. It's worth spending some time on because it can be expensive to undo later.